You'll love our selection of concrete creations by Penny's husband, Brian:
We also have Civil War items:

Antique and new pocket knives, tobacco tins, belt buckles...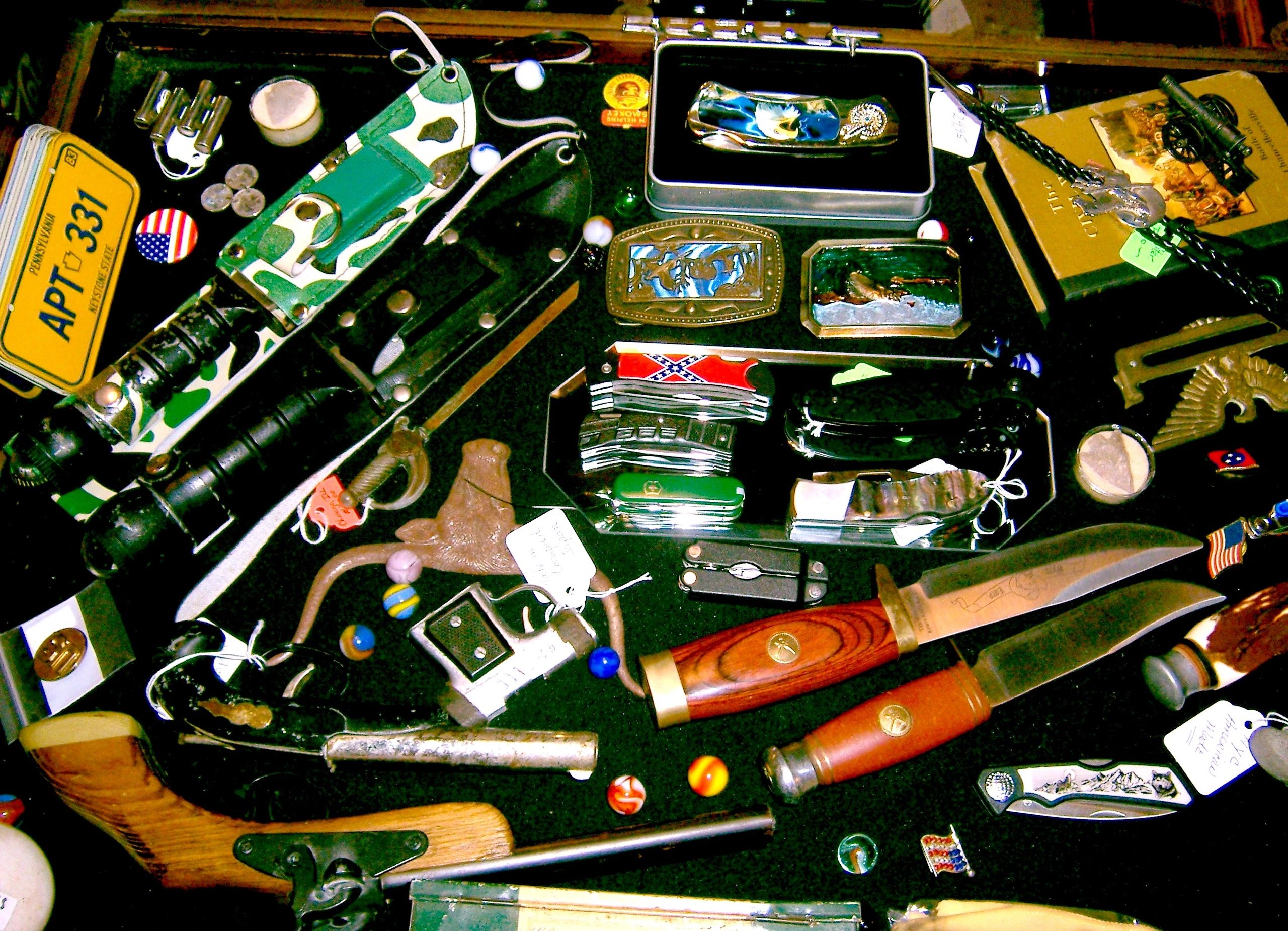 Antique and "retro" radios, thermometers, dishes, and hundreds of other items.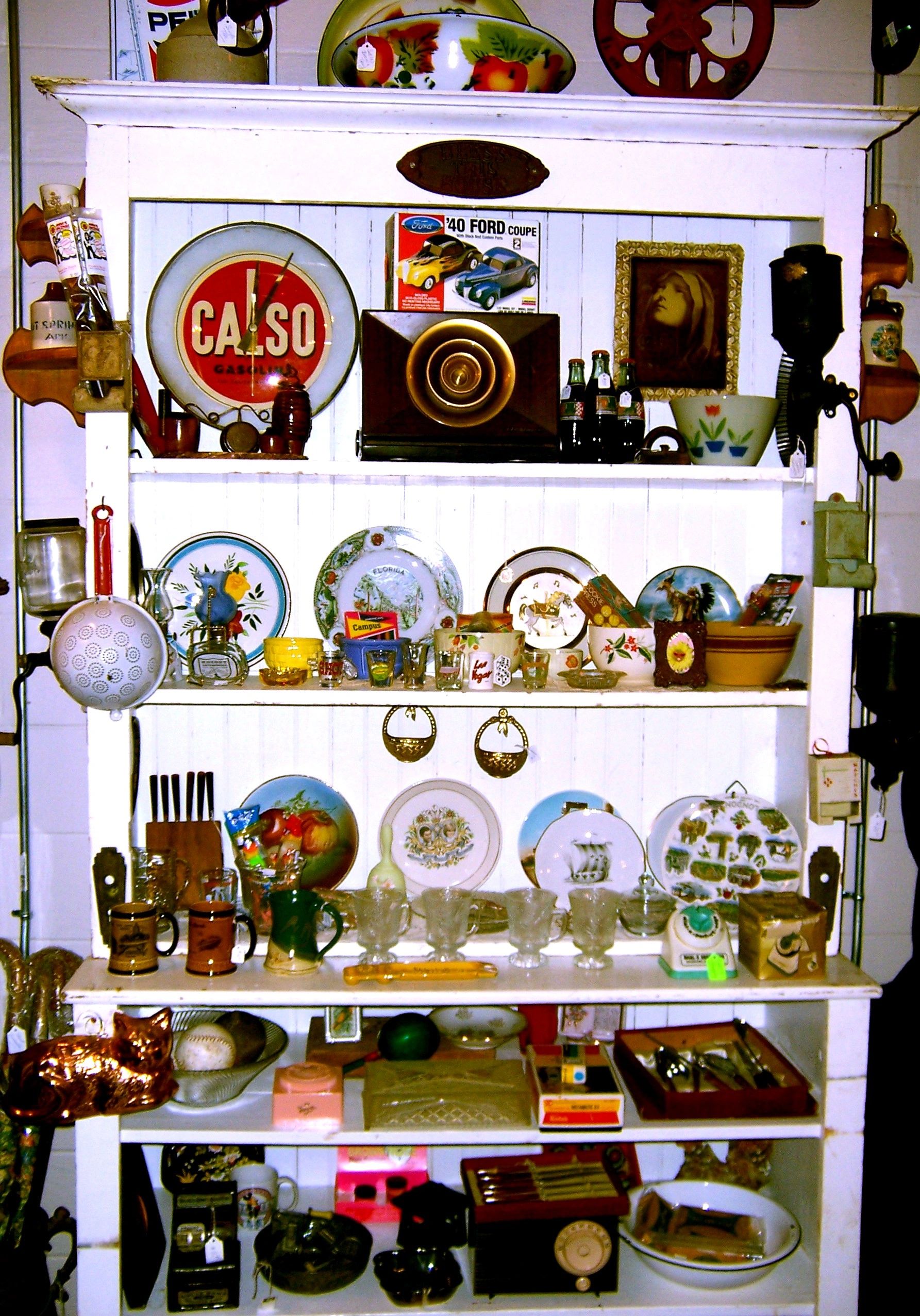 Looking for a unique gift for a wedding or other special occasion? Don't forget our antique glassware and crystal:
A person could get lost in here.